Selecting a standout and recognizable name for your company is a crucial starting point. The chosen name will represent your products/services; thus, a careful selection process is needed. With numerous options of available company names, we will assist you with tips on how to name your company.
Along with the do's and don'ts of naming your company, let's delve into it and create a company name that will pave the way to your success!
12 Best Tips on How to Choose a Company Name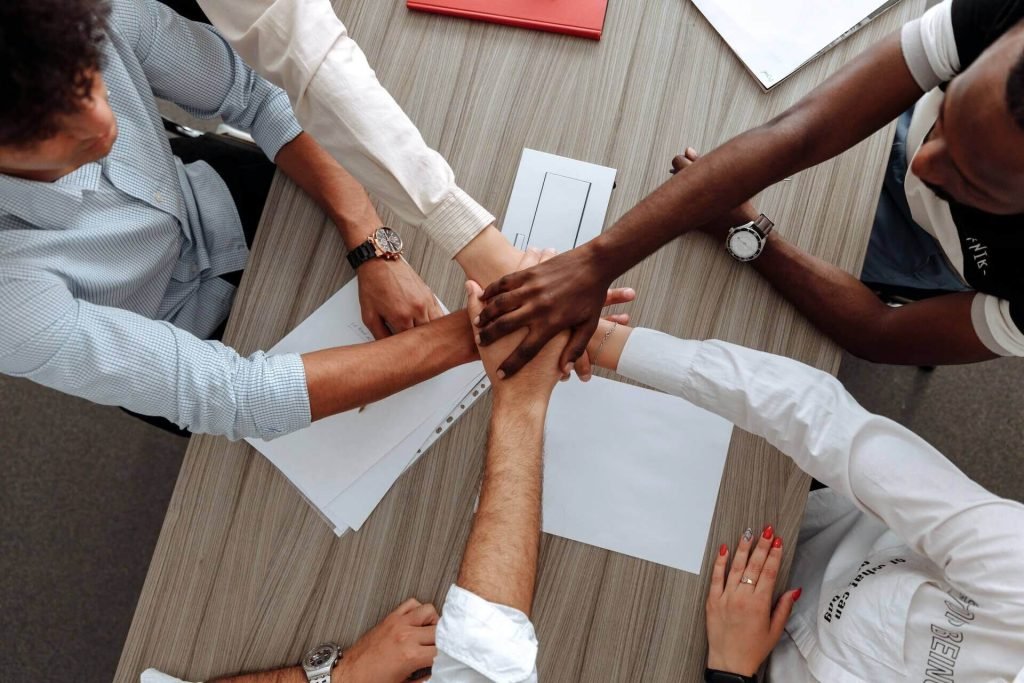 Here's some tips on how to choose a company name:
1. Choose a name that easy to pronounce and spell
If the name of your company is long and complicated, it will make it harder for the targeted customer to remember it. They will likely make a wrong spell when typing the name on the internet or mispronounce it.
Stick to the simple but unique name to make yours stand out.
2. Pick a name that is not restricted to a certain thing or location
The second tip for choosing a company name is pick a name that opens up a wider opportunity for your business to thrive. Avoid getting too specific or giving a narrow name to a particular product or location; it will limit your business to grow.
3. Do in-depth internet research
A thorough research on the internet is highly recommended before you choose company name. Even the most original one from your brain usually exists somewhere. Ensure that yours is new and different from others.
4. Select ".com" for your domain extensions
The .com domain is a popular and the most familiar domain extension compared to other alternatives such as .co, .biz, .org, and .net. It is commonly linked to a well-established business.
However, there is a possibility that your desired .com domain is already taken. After checking and tracking down the owner, try to find out whether or not they are willing to sell them at the right price. Oftentimes, you are also required to purchase it at a premium price from the current owner.
Also read: How to Register a Company in Indonesia: Guide for Foreigner
5. Go with a name that represents the meaning of the company
A strong brand identity will also leave a stronger impression on the potential customer. It is important to ensure that the name clearly describes your business.
Learn about what you have to offer, your identity, and your personality. A brand name is where you begin to engage the audience.
6. Carry out a trademark search
It is crucial to find out if the business name is already taken. The easiest way to find out is by doing a Google search.
Also read: The Types of Companies in Indonesia
7. Check the Secretary of State's records
To avoid getting your registration application rejected, checking the Secretary of State's records will help you to verify that your company name isn't too similar to one that's already registered.
8. Evaluate the name's appeal
Pay attention to the balance between finding a unique and professional name. You need a name that can be attention-grabbing, innovative, and memorable. Ensure it is not too obscure, such as hard to remember or spell.
9. Ask for feedback on the name
Considering conducting audience testing will help you to choose and evaluate the perfect name. You can ask your friends, family, co-worker, employees, and customers about their opinion of the name.
You can give them some names you have made and see their reaction. Talking with people will make you see many perspectives and draw the final conclusion on what name to choose and register.
10. Asses if the name sounds pleasing
The name of your company can look satisfying when it is written. But have you tried to say it out loud? Does that sound right? Or awkward? You must want a name that can make you feel proud when saying it.
Always remember to make it easy to pronounce so none will misspell the name.
11. Explore available sources for name inspiration
You can use many tools and sites to help you name the business on the internet. However, do not rely solely on the tools since many other companies may also use them.
You can try these sites to help you get an idea of the name: VisualThesaurus.com, NameMesh.com, Shopify Business Name Generator, and Naminum.com.
12. Confirm your satisfaction with the name
Before the final process of registering your company, make sure again that the chosen name for the company makes you feel content. The name represents your business, and you will have to work with the name for a long time. You do not want to go to work and be unhappy while looking at the name of your company.
Also read: Limited Liability Company (LLC): Definition and Characteristics
Learn about the Do's and Don'ts of Naming Your Company
Here are some do and dont's when you selecting a company name.
Do's
Make sure to conduct the name's trademark status before registering to avoid violation of trademark rights.
Select a name that is uncomplicated and easy to remember.
Ensure to explore the origins and the meaning of the company's name.
Assess how the name will appear and how it will sound. Make sure it will both please the eyes and be easy to pronounce.
Evaluate how the name translates into other languages to avoid double interpretation or even misunderstanding.
Ask others for feedback about your chosen name. You will get distinct ideas on how the name is based on other perspectives, and this will help you to re-evaluate it.
Compare how your company name appears within other same industries.
Also read: What is Company Incorporation: Definition and Advantages
Don'ts
Avoid names that are complicated to pronounce. Keep it simple and memorable.
It is better not to name your company with a specific location. It helps to expand the business with no limitation to certain places.
Don't pick a name that misrepresents your brand or business. The name of your business is the first thing the potential customer sees; make sure it is engaging.
Refrain from picking a name that you find unappealing or do not like.
How you choose a company name will play a role in the company's success. The company name should strongly represent the identity of your brand. The collection of our best tips on how to name your companies hopefully can be the guide for you on selecting a perfect name. We are excited to see your brand/services thriving in the marketplace!
If you're interested in learning about the Indonesian company registration, do not hesitate to consult with the professionals in InvestinAsia. We will provide you with comprehensive information to start your business!