If you're planning a trip to the enchanting land of Indonesia, you may be wondering how to obtain a tourist visa for your visit. In this article, we will guide you through the process of applying for an Indonesia tourist visa, ensuring a smooth and hassle-free experience. Whether you're eager to explore the vibrant streets of Jakarta or immerse yourself in the breathtaking beauty of Bali, obtaining the necessary visa is the first step towards your Indonesian adventure.
Also read: Tourist Visa vs Business Visa: Understanding the Differences
Who Needs an Indonesia Tourist Visa?
Before diving into the application process, let's determine if you require an Indonesia tourist visa. The good news is that citizens from many countries are granted visa-free entry for short visits to Indonesia. However, citizens of certain countries must apply for a tourist visa in advance. These countries include:
United States
United Kingdom
Canada
Australia
Germany
France
India
China
Russia
Brazil
Please note that this list is not exhaustive, and it's crucial to check with the Indonesian embassy or consulate in your country for the most up-to-date information regarding visa requirements. You can also ask us for the latest information.
Also read: B211A Visa Indonesia Requirements
Indonesia Tourist Visa Requirements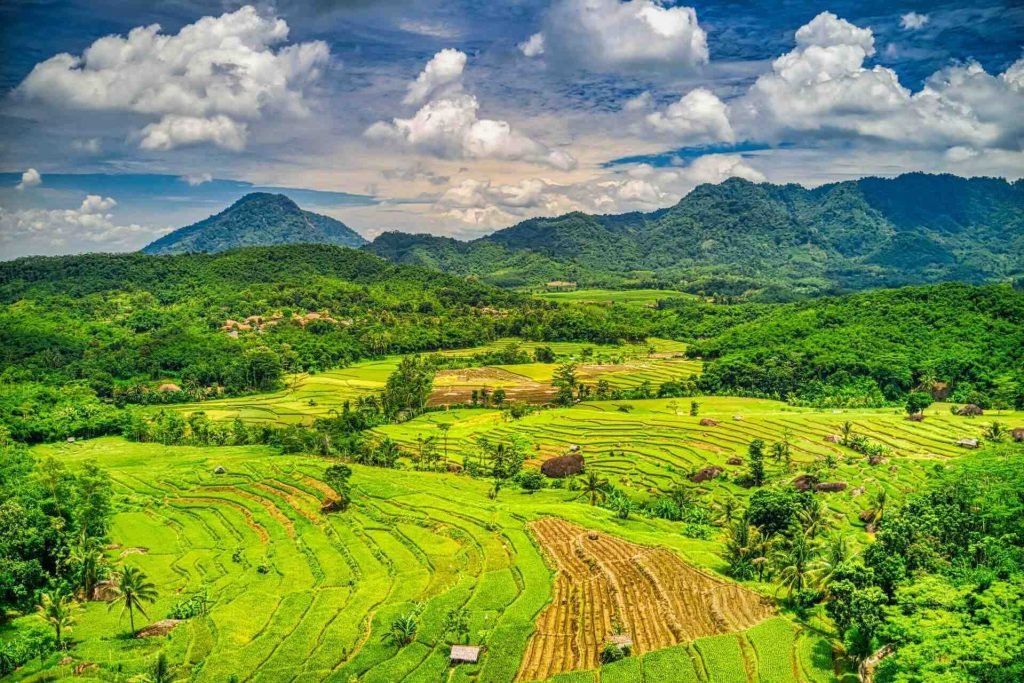 To apply for an Indonesia tourist visa, you will need to provide the following documents:
Passport

Ensure that your passport is valid for at least six months beyond your intended stay in Indonesia.

Completed Visa Application Form

Obtain the visa application form from the Indonesian embassy or consulate in your country. Fill it out accurately and legibly.

Also read: Visit Visa vs Tourist Visa: Understanding the Differences

Passport-sized Photographs

Attach two recent, colored passport-sized photographs with a white background.

Proof of Travel Itinerary

Provide details of your travel plans, including flight bookings, accommodation arrangements, and an outline of your intended activities in Indonesia.

Also read: What Activities are Allowed with a Tourist Visa in Indonesia?

Proof of Financial Means

Demonstrate that you have sufficient funds to cover your stay in Indonesia. This can be in the form of bank statements, traveler's cheques, or a credit card.

Travel Insurance

Obtain travel insurance that covers medical expenses and emergency evacuation during your visit to Indonesia.

Visa Fee

Pay the required visa fee, which may vary depending on your nationality and the type of visa you're applying for. Check the official website of the Indonesian embassy or consulate for the most accurate fee information.
Also read: 6 Common Mistakes to Avoid in Indonesia Visa Application
How to Get Your Indonesia Tourist Visa
The process of obtaining an Indonesia tourist visa generally involves the following steps:
Gather the Required Documents

Ensure you have all the necessary documents mentioned earlier, including your passport, visa application form, photographs, and supporting documents.

Submit Your Application

Visit the nearest Indonesian embassy or consulate in your country to submit your visa application. Double-check that all your documents are in order and pay the visa fee as instructed.

Visa Processing

The Indonesian embassy or consulate will review your application and process your visa. This typically takes several business days, so it's advisable to apply well in advance of your travel dates.

Collect Your Visa

Once your visa application is approved, you can collect your passport with the visa affixed to it from the embassy or consulate.
Navigating the visa application process can be time-consuming and overwhelming. To simplify the process, you can consider using professional visa services such as InvestinAsia. We specialize in assisting travelers with our Indonesia tourist visa application, ensuring a seamless experience from start to finish. By availing our Indonesia Visa Services, you can save valuable time and avoid potential complications.
For personalized assistance and a hassle-free visa application experience, chat with us now.
You may also check this article if you want to know about Indonesia Tourist Visa extension: How to Extend Your Tourist Visa in Indonesia?