Traveling is an exciting adventure, and for Canadian citizens looking to explore the exotic wonders of Indonesia, you're in for a treat. However, before you pack your bags and embark on this journey, there are some important details you need to be aware of.
In this article, we'll provide you with a comprehensive guide on traveling to Indonesia from Canada, covering everything from visa requirements to safety precautions.
Also read: Indonesia Travel Guide: Explore the Beautiful Archipelago
Can Canada Citizens Travel to Indonesia?
Yes, Canadian citizens can travel to Indonesia. However, there are some travel restrictions and requirements that you need to be aware of.
Indonesia Travel Requirements for Canada Citizens
What do Canadians need to travel to Indonesia? Here's the requirements:
Valid Passport

The first and foremost requirement for Canadian citizens traveling to Indonesia is a valid passport. Your passport must be valid for at least six months beyond your intended departure date from Indonesia. Ensure your passport meets this criterion before planning your trip.

Visa

Most Canadian citizens will require a visa to enter Indonesia. However, there are exceptions for citizens of some countries. To check if you qualify for visa exemption, consult the Indonesian Ministry of Foreign Affairs website. If you don't fall under the exempt category, you will need to apply for a visa.

Also read: Visa vs Passport: What's the Differences?

COVID-19 Vaccination Certificate and Testing

In light of the ongoing global pandemic, Indonesia has specific COVID-19 requirements. To enter the country, you must be fully vaccinated against COVID-19. Additionally, you'll need to provide a negative COVID-19 test result, taken within 48 hours of your departure for Indonesia. Ensure you fulfill these requirements to have a smooth entry into the country.
Visa and Passport Requirements
Passport Validity
As mentioned earlier, your passport must remain valid for at least six months beyond your intended departure from Indonesia. This is a crucial requirement, so double-check your passport's expiration date.
Visa Options
There are different types of visas available for Canadian citizens traveling to Indonesia, depending on the purpose of your visit:
Tourist Visa

If your trip is for tourism purposes, you'll need a tourist visa. The visa has an initial validity of 30 days, with the option to extend it for another 30 days.

Business Visa

For those traveling to Indonesia for business purposes, a business visa is required. It's valid for 60 days and can be extended for an additional 30 days.

You may also check:

Student Visa

If you plan to study in Indonesia, a student visa is necessary. This visa is valid for the duration of your studies.
Also read: Indonesia Visa for Canadian Citizens: A Comprehensive Guide
To apply for a visa, visit the Indonesian Embassy or Consulate in Canada. However, if you are looking for assistance with the Indonesia visa application process, you can rely to InvestinAsia's visa services.
Our team of experts can assist you with:
Chat with us now for a FREE consultation and receive a special offer!
How to Travel to Indonesia from Canada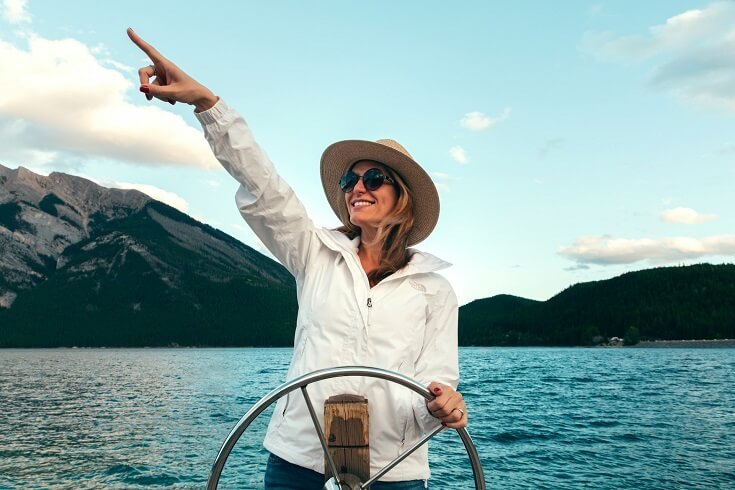 Air Travel
The most common way to travel from Canada to Indonesia is by air. There are several direct flights available, operated by reputable airlines like Air Canada, Garuda Indonesia, and Singapore Airlines. The flight from Vancouver to Jakarta takes approximately 16 hours, so make sure to plan your journey accordingly.
Sea Travel
For a more adventurous route, consider traveling by sea. Several cruise ships depart from Vancouver and make stops in ports such as Singapore, Malaysia, and Thailand before reaching Indonesia. This option offers a unique and leisurely way to explore the region.
Safety and Travel Tips
Safety Precautions
While Indonesia is a beautiful destination, it's essential to take some safety precautions:
Be vigilant about your surroundings and guard against petty theft.
Avoid traveling alone at night, especially in major cities.
Drink bottled water to avoid any health issues related to tap water.
Prioritize travel insurance that covers medical expenses and trip cancellations to ensure peace of mind during your journey.
Also read: Bali Visa for Canadian Citizens: A Comprehensive Guide
Communication
The official language of Indonesia is Bahasa Indonesia. Nevertheless, English is commonly used in regions frequented by tourists. You may also encounter locals who speak other languages, such as Mandarin Chinese, Japanese, and Dutch.
In conclusion, Canada citizens can indeed travel to Indonesia, but it's crucial to be well-prepared and informed about the requirements and safety measures. With the right documents and precautions in place, your journey to Indonesia promises to be a memorable and enriching experience.
Should you have any further questions, don't hesitate to engage in chat with us!