Business opportunity in Indonesia is huge and very promising. According to February 2023's real-time data from World Population Review, Indonesia placed fourth place as the world's most populated country. The large population at the same time brings large opportunities for business as well.
In inverse proportion to the large population, Indonesia still needs a higher number when it comes to the number of entrepreneurs. However, in recent years, Indonesian economic growth has increased significantly, making this country one of the ideal countries to start a business.
Also read: The Types of Companies in Indonesia: 2023 Complete Guide
To learn other advantages for business in Indonesia, here is the list:
1. Low Labor Wages
One thing that makes most investors interested in setting up business in Indonesia is the cheap labor wages. Most developing countries have large labor forces with low wage rates.
The pay rate for a similar job is much cheaper than the wage rate in developed countries. The low labor wages can attract foreign investors to invest in Indonesia. With this, investors can grow their businesses at a low cost.
Also read: 10 Essential Things About Business Culture in Indonesia
2. Trade Agreements
Indonesia offers abundant chances and advantages for trading companies. Until 2022, there have been promising trade agreements signed in Indonesia. These agreements followed an economic partnership agreement with Japan in 2008 and a preferential trade agreement with Pakistan in 2012.
Some of the most recent trade treaties are the historic signing of the Regional Comprehensive Economic Partnership (RCEP) and the Indonesia-Australia Comprehensive Economic Partnership Agreement (IA-CEPA).
RCEP involves ten ASEAN countries, with China, South Korea, Japan, Australia, and New Zealand. This adds value reasons for business in Indonesia.
Also read: The 9 Best Area for Property Investment in Bali
3. Investment Incentives
The next benefit for businesses in Indonesia is the investment incentives. What are investment incentives? Investment incentives are policies the government performs to promote the forming or starting of new businesses or to encourage existing trades to expand to new places.
In 2021, the government decreased the tax rate from 25% to 22% as part of the investment incentives. The lower corporate tax rate stirs businesses to achieve higher profits. This setup makes Indonesia more exciting for foreign investors.
In addition to the levy, zero-rated value-added tax (VAT) is allowed, and 13 special economic zones in Indonesia have fiscal and non-fiscal incentive rights.
Also read: Things to Consider When Starting a Business in Indonesia
4. Rich Source of Raw Materials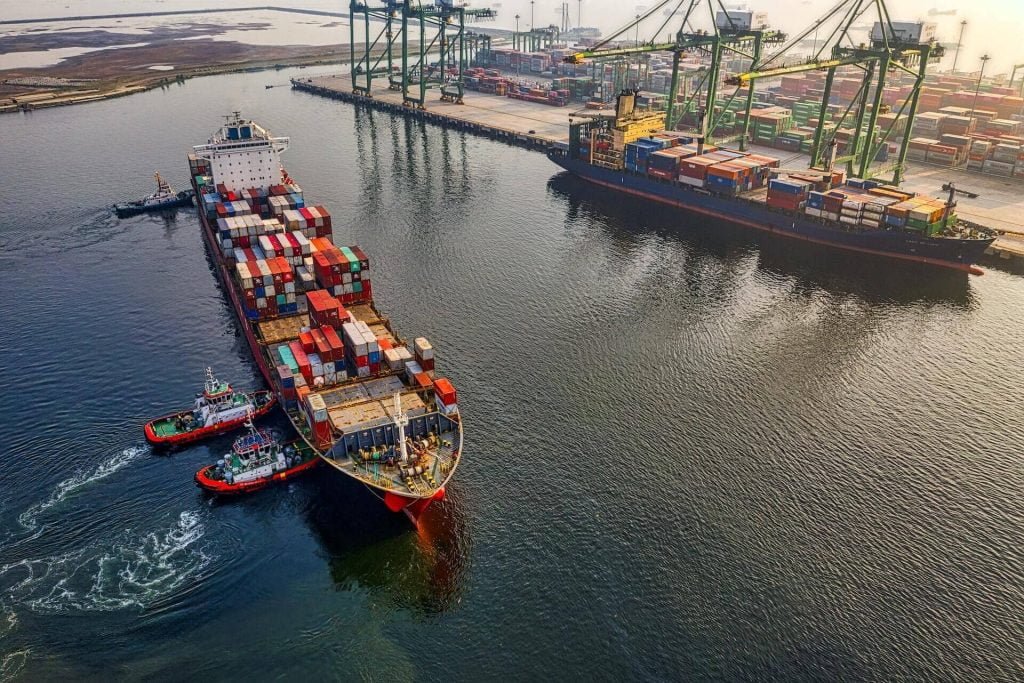 Why is starting a business in Indonesia profitable? It is because there are so many locations with rich natural resources. Raw materials become an important factor in the production process. Most developed countries have limited raw materials, while developing countries store many unexploited raw materials.
Therefore, many developed countries invest their business capital in developing countries so the need to import raw materials, which cost time and money, can be eliminated.
Also read: The Importance of Location in Business (7 Key Reasons)
5. Convenience in Starting and Doing Business
As reported by the World Bank in 2020, Indonesia placed 73rd out of 190 economies for easy-performing business. The government offers full support for foreign investors, and one of the eases is the government initiatives.
The corporate registration process in Indonesia only takes half a month, and the submission of Company Domicile (SKDP) is no longer needed as of May 2019. Another ease is the new Online Single Submission (OSS) system.
This new system allows business to establish their Business Identification Number (NIB). Foreign investors can also earn a waiver of the work permit government fee (DPKK).
Also read: What is KBLI in Indonesia: Complete Guide for Foreigner
6. Royalties from Technology-Transfer
Other advantages for business in Indonesia are royalties from technology transfer. Foreign investments are often followed by technology transfer. Advanced technology brought by the developed countries to the developing countries and later benefited is the technology transfer process.
Developed countries conduct technological transformation to broaden the technology culture and at once increase financial sake. Meanwhile, developing countries are willing to receive technology transformation to accelerate development.
Also read: Can a Foreigner Own 100% of a Business in Indonesia?
Also read: 25 Potential Business Ideas and Opportunities in Indonesia
7. Foreign Investors' Land Ownership
The last reason why start a business in Indonesia is, of course, foreign land ownership. A foreign-owned company (PT PMA) and a locally-owned company (PT) are permitted to own land in this country.
Foreign investors, along with PT PMA, have been given a right to construct or build with HGB (Hak Guna Bangunan) or Building Rights Title. The Building Rights Titles will mention the PMA's name, which automatically gives legal protection to land ownership.
The HBG or Building Rights Titles allow foreign investors to not only build property but also earn income from the sale or rent of the assets.
Also read: How to Set Up PMA Company in Indonesia: Guide for Foreigner
There are many advantages to business in Indonesia for foreign investors. However, there are several requirements and lincenses that must be fulfilled in order to run a business here.
To fully ensure that your business license or permit registration is complete, you can contact Investinasia for legal advice and support. InvestinAsia makes sure that all your business licenses and requirements are legally fulfilled.
Also read: Why are People Moving to Indonesia: 10 Top Reasons
Furthermore, InvestinAsia is one of a company that can help you with company registration in Indonesia. We have a team of experienced professionals who can help you through the process of PMA registration in Indonesia, Indonesia representative office registration, virtual office setup in Indonesia, and obtaining the necessary business registration number in Indonesia.
If you are interested in starting a business in Indonesia, you can start by contacting us for FREE consultation.
Not only that, InvestinAsia also provides Indonesian business visa services for you.
So, what are you waiting for? Contact us now for further informations!