Are you a Filipino citizen planning to explore the stunning landscapes and rich culture of Indonesia? Understanding the visa requirements is a crucial step in ensuring a hassle-free and enjoyable journey.
In this comprehensive guide, we'll walk you through everything you need to know about obtaining an Indonesia visa for Filipino citizens.
Does Filipino Citizens Need a Visa to Indonesia?
Filipino citizens do not need a visa to enter Indonesia for a short-term stay of up to 30 days (Indonesia is visa free for Filipino!). They can obtain a visa on arrival (VOA) at the following airports:
Soekarno-Hatta International Airport (CGK) in Jakarta
Ngurah Rai International Airport (DPS) in Bali
If you are staying in Indonesia for more than 30 days, you will need to apply for a visa in advance at the Indonesian embassy or consulate in your home country.
Your visa will be valid for 30 days from the date of issue. You can extend your visa for an additional 30 days at the Immigration Office in Indonesia.
Please note that the visa requirements for Indonesia can change at any time, so it is always best to check with the Indonesian embassy or consulate in your home country for the latest information.
You can chat us for Indonesia Visa application and extension
What Do Filipino Citizens Need to Visit Indonesia?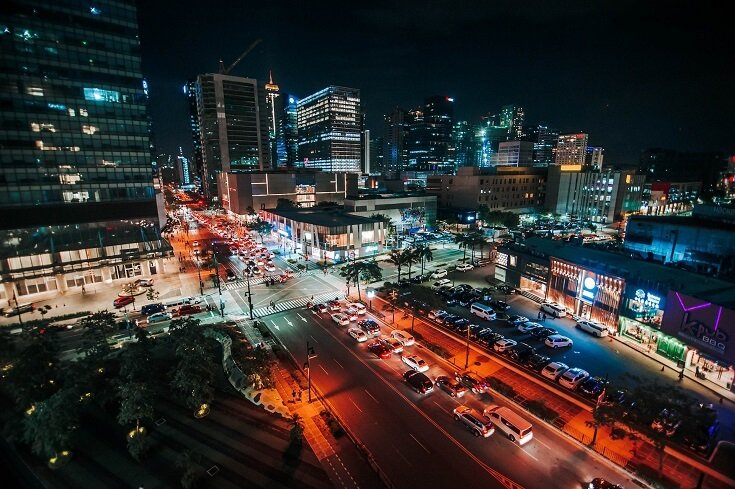 Here are things that Filipino citizens need to visit Indonesia:
A confirmed round-trip ticket
Proof of accommodation
You must have enough funds to sustain your stay in Indonesia.
A medical insurance policy that covers you for the duration of your stay in Indonesia
Types and Indonesia Visa Requirements for Filipino Citizens
Each visa type has specific requirements that applicants must fulfill. Here are the main visa categories available for Filipino travelers:
Indonesia Visa on Arrival for Filipino Citizens

This visa option allows Filipino citizens to obtain a visa upon arrival at Indonesian airports and seaports. It's suitable for short stays and tourism purposes. The visa on arrival Indonesia is valid for 30 days and can be extended once for an additional 30 days. If you wish to stay longer, you can rely on our services to extend your visa on arrival in Indonesia.

Indonesia Tourist Visa for Filipino Citizens

For longer stays, you can apply for a tourist visa at the Indonesian Embassy or Consulate in the Philippines. The Indonesia tourist visa is suitable for those planning to explore Indonesia for an extended period. The duration of stay and requirements vary, so be sure to check with the embassy for details.

Work Visa Indonesia for Philippines Passport Holders

Should you plan to engage in employment within Indonesia, obtaining an Indonesia work visa is essential. This requires sponsorship from an Indonesian company. The company must apply for a work permit on your behalf, and you can then proceed with your work visa application.

Indonesia Digital Nomad Visa for Filipino Citizens

Indonesia offers a digital nomad visa for Filipino citizens who work remotely. This visa allows you to live and work in Indonesia while adhering to specific regulations and requirements tailored for digital nomads.

Indonesia Retirement Visa for Philippines Passport Holders

Dreaming of spending your retirement years in Indonesia? The retirement visa allows Filipino citizens who meet certain age and financial criteria to retire in this tropical paradise.

B211A Visa Indonesia from Philippines

The B211A visa Indonesia is designed for individuals participating in cultural, scientific, or social programs in Indonesia. If you're planning to attend conferences, workshops, or engage in other similar activities, this visa might be suitable for you.

Indonesia Business Visa for Filipino Citizens

If your purpose of travel is business-related, you can apply for an Indonesia business visa. This visa allows you to conduct business meetings, negotiations, and other business-related activities in Indonesia.

Single Entry Visa Indonesia from Philippines

The single entry visa is ideal for short-term visits. It allows you to enter Indonesia once and stay for a specific period, typically up to 60 days. This visa is non-extendable.

Investment Visa Indonesia for Philippines Passport Holders

For those looking to invest in Indonesia, the investment visa provides opportunities for foreign investors. The Indonesia investor visa is tied to specific investment projects in the country.
How to Apply for Indonesia Visa from Philippines?
The application process for an Indonesia visa from the Philippines involves several steps. The procedure could differ based on the specific category of visa.
If you are looking for a simpler way to apply for an Indonesian visa, you can use InvestinAsia's services. InvestinAsia is a company that specializes in helping people obtain visas for Indonesia. We have a team of experienced visa experts who can help you with the entire application process.
If you have any questions about traveling to Indonesia, you can chat with our travel expert for faster and simpler visa application.
Conclusion
Indonesia offers a variety of visa options for Filipino citizens, catering to different travel purposes and durations. Whether you're planning a short vacation, seeking work opportunities, or considering retirement in Indonesia, there's a visa that suits your needs. Ensure you research and fulfill all the requirements to make your journey to Indonesia smooth and enjoyable.