If you're an American planning to travel to Indonesia, you're in for an incredible adventure. Indonesia, with its stunning landscapes, rich culture, and warm hospitality, is a dream destination for many. But before you pack your bags and head out, there are a few essential things you need to know.
In this comprehensive guide, we'll cover everything you need to ensure a smooth journey from the United States to Indonesia.
Also read: Indonesia Travel Guide: Explore the Beautiful Archipelago
Can U.S. Citizens Travel to Indonesia?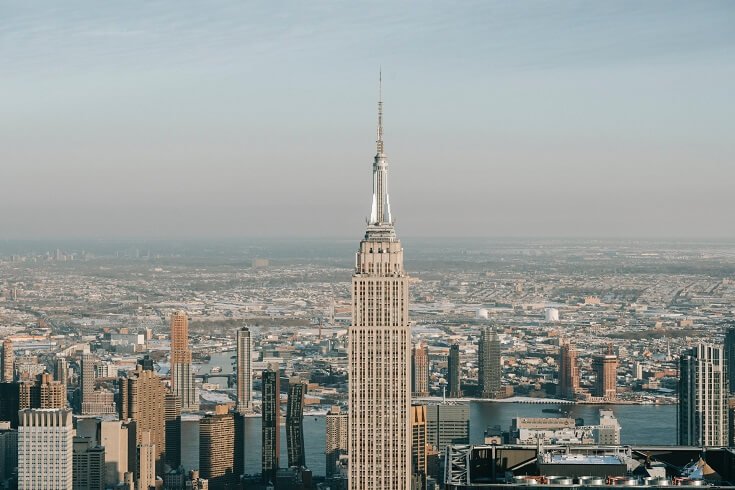 First things first – can US citizens travel to Indonesia? The good news is, yes, they can. There are currently no travel restrictions in place for U.S. citizens visiting Indonesia. Whether you're embarking on a vacation or a business trip, this guide has you covered. However, it's always wise to check the latest travel advice from the U.S. government before you set off.
Indonesia Travel Requirements for US Citizens
Here are the current travel requirements for traveling to Indonesia from the US:
You do not need to provide proof of vaccination or a negative COVID-19 test to enter Indonesia.
You must undergo a health check upon arrival, including a temperature check. If you have a temperature of 37.5 degrees Celsius or higher, you may be required to take a COVID-19 test.
You must have a valid passport that is valid for at least six months beyond your intended stay in Indonesia.
You may also need a visa, depending on the purpose of your visit. You can apply for a visa at an Indonesian embassy or consulate in the US.
Also read: Visa vs Passport: What's the Differences?
Visa and Passport Requirements
Passport Validity
Your passport must meet specific criteria for entry into Indonesia. It should be valid for at least six months beyond your planned stay and have at least two blank pages. Please note that the 12-page U.S. emergency passport is not accepted for entry into Indonesia.
Also read: Indonesia Visa for US Citizens 2023: A Complete Guide
Visa Options
Tourists from the US can get a visa on arrival (VOA) or an electronic visa on arrival (eVOA). The validity of the Visa on Arrival indonesia extends for a maximum of 30 days. The eVOA costs the same and is also valid for up to 30 days.
You can apply for the VOA or eVOA at the airport upon arrival in Indonesia. You will need to present your passport, a return or onward ticket, and a completed visa application form.
However, if you are looking for assistance with the Indonesia visa application process, you can rely to InvestinAsia's visa services.
Our team of experts can assist you with:
Chat with us now for a FREE consultation and receive a special offer!
How to Travel to Indonesia from US?
Here are some options for travelling to Indonesia from US:
Air Travel
Getting to Indonesia from the United States is relatively convenient. Several airlines, including Garuda Indonesia, United Airlines, and Delta Airlines, operate direct flights. The flight duration from Los Angeles to Jakarta is approximately 15 hours, while it's around 18 hours from New York to Jakarta.
If you're looking for more budget-friendly options, there are connecting flights available, although the total travel time will be longer.
Sea Travel
While there are no direct ferry services from the US to Indonesia, you can consider taking a ferry from neighboring countries like Singapore or Malaysia. The journey takes approximately 24 hours from Singapore and 36 hours from Malaysia.
Additionally, some cruise lines offer itineraries that include Indonesia. These cruises often depart from US ports like Los Angeles or San Francisco, providing a unique way to explore the region.
Safety and Travel Tips
Safety Precautions
Indonesia is generally a safe destination for travelers. However, it's essential to stay vigilant and take precautions during your trip. Here are some safety tips:
Secure your belongings to prevent theft.
Be cautious of scams, especially in tourist-heavy areas.
Avoid risky areas, particularly at night.
Communication
Having a local SIM card with data is invaluable for staying connected and navigating during your travels in Indonesia. While English is widely spoken in tourist areas, learning a few basic Bahasa Indonesia phrases can enhance your experience and help you navigate more smoothly.
Also read: Bali Visa for US Citizens: Everything You Need to Know
Traveling from the United States to Indonesia offers an exciting and enriching experience. With careful planning, an open heart, and an eagerness to explore, you can discover the beauty and diversity of this enchanting nation while meeting all entry requirements. So, pack your bags, immerse yourself in Indonesian culture, and create memories that will last a lifetime.
Should you have any additional inquiries, don't hesitate to engage in chat with us!