Are you a South African citizen dreaming of a tropical escape to Bali? You're in luck! South African citizens can embark on an unforgettable journey to this Indonesian paradise for tourism purposes without the hassle of obtaining a visa for stays of up to 30 days.
In this comprehensive guide, we'll walk you through all the essential information and tips you need to make your Bali adventure a reality.
Can South African Citizens Travel to Bali?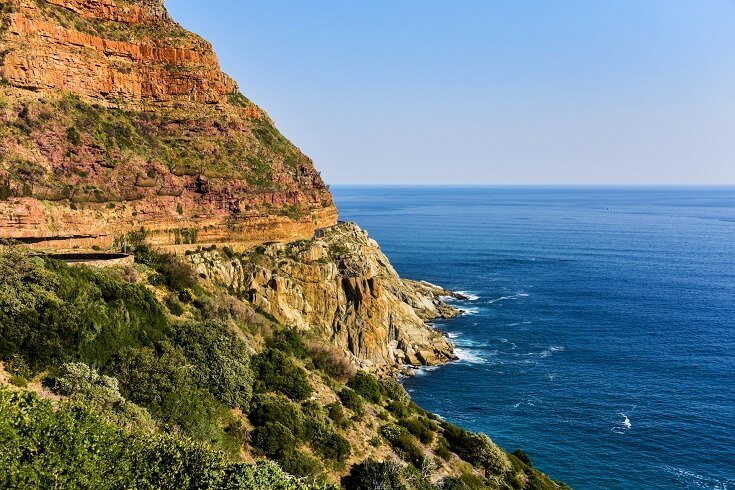 Yes, South African citizens can travel to Bali for tourism purposes without a visa for up to 30 days. However, your passport must be valid for at least six months from the date of entry.
Bali Travel Requirements for South African Citizens
Before you pack your bags and board that flight, here's a checklist of travel requirements you'll need to meet as a South African traveler:
Valid Passport

Ensure your passport is valid for at least six months from the date of your intended entry into Bali.

Proof of Sufficient Funds

You'll need to demonstrate that you have enough financial resources to cover your stay in Bali.

Return or Onward Ticket

Present evidence of your return or onward journey to satisfy immigration requirements.

Customs Declaration Form

It may be necessary to fill out a customs declaration form, so be prepared to do so upon arrival.

Visa

The visas are additional requirements for stays longer than 30 days.
Also read: Bali Entry Requirements
Visa Requirements for Longer Stays
For those planning a Bali adventure that extends beyond 30 days, it's crucial to delve into the visa application process well in advance. Research the additional requirements and make sure to apply for the necessary visa.
If your Bali adventure extends beyond 30 days, it's time to think about a visa. Applying for one in advance is necessary. Make sure to research and start the application process well in advance.
If you are looking for assistance with the Indonesia visa application, you can rely to InvestinAsia's visa services.
Our team of experts can assist you with:
Chat with us now for a FREE consultation and receive a special offer!
How to Travel to Bali from South Africa
Now, let's explore the two main ways to reach Bali from South Africa:
Air Travel
Air travel is the most popular and convenient option. Various airlines offer direct flights from major South African cities like Johannesburg and Cape Town to Ngurah Rai International Airport (DPS) in Bali. The flight typically lasts approximately 12 hours, providing a comfortable and efficient way to reach your island paradise.
Also read: List of Airports with Visa on Arrival in Indonesia
Sea Travel
If you seek a more unique journey, consider sea travel. Although there are no direct ferries from South Africa to Bali, you can embark on a ferry adventure starting from Singapore or Malaysia. The ferry voyage from Singapore takes around 24 hours, while the route from Malaysia spans roughly 36 hours. Prepare for a longer, more adventurous travel experience if you opt for this maritime route.
Also read: How Far is Bali from South Africa?
Tips for Traveling to Bali from South Africa
To ensure a smooth and enjoyable adventure in Bali, here are some valuable tips tailored specifically for South African travelers:
Currency Exchange: Exchange your South African Rand for Indonesian Rupiah (IDR) before your departure. You can conveniently do this at most banks and currency exchange bureaus in South Africa.
Travel Insurance: Invest in travel insurance to safeguard yourself against unexpected events such as flight cancellations, lost luggage, or medical emergencies during your trip.
Passport and Visa Copies: Make photocopies of your passport and visa (if applicable) and keep them in a secure location separate from the originals. This precaution can be a lifesaver in case of loss or theft.
Beware of Scams: Stay vigilant and informed about common scams targeting tourists in Bali. For instance, some taxi drivers might attempt to overcharge you or take unnecessarily lengthy routes. Awareness is your best defense.
Embrace Bargaining: Engage in the local practice of bargaining when shopping for souvenirs or using various services. It's a cultural norm in Bali and an excellent way to secure a good deal.
Also read: Visa for Bali from South Africa: A Comprehensive Guide
In conclusion, the allure of Bali beckons South African travelers with open arms. With its stunning landscapes, vibrant culture, and warm hospitality, Bali promises an unforgettable experience for every visitor. By following the guidelines and tips provided in this guide, you can embark on a hassle-free journey and fully savor the beauty of this Indonesian paradise.
Should you have any further questions, don't hesitate to engage in chat with us!